I recently presented a lightning talk on CORA at the California Conference on Library Instruction (CCLI) at the University of San Francisco. Keynote Cassidy Sugimoto gave a provocative talk on gender differences in scientific publishing, especially in relation to higher citation rates for males and the unequal division of labor on articles with mixed gender co-authors. She encouraged librarians to move beyond traditional citation metrics by considering the broader impact of scholarly work and looking closely at the context in which it is being used. Suggested resources include F1000 for the life sciences and the Initiative for Open Citation to promote the unrestricted availability of scholarly citation data.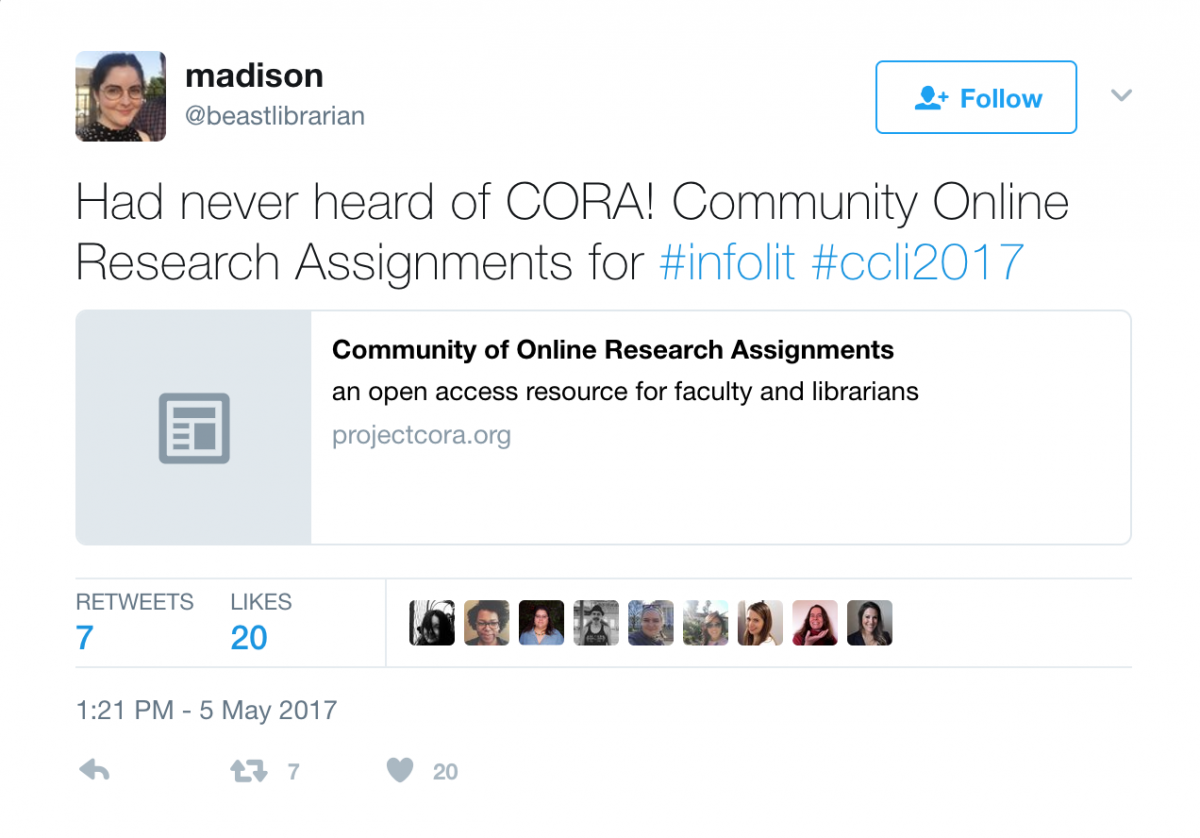 Also noteworthy was the presentation "Information Has Value: A View from Three Institutions." Librarians from The Claremont Colleges and UC-Riverside discussed the ways in which their instruction relates to the "Information Has Value" frame. Takeaway ideas include discussing information privilege when you explain remote access and linking it to social justice; discussing copyright with students submitting dissertations to an institutional repository; and asking students to describe the perfect primary source for their topic and then letting them discover why it doesn't exist.
As an aside, I enjoyed my library tour at USF and was impressed by their social justice student exhibits as well as the Seed Library!
Pictured below: CORA lightning round handout; San Francisco; and sticky board opinions.