Check out the new and improved contributor profile pages in CORA! User profiles now list not only the assignments submitted by that user but also assignments where they were a collaborator. You can also see what assignments they adapted!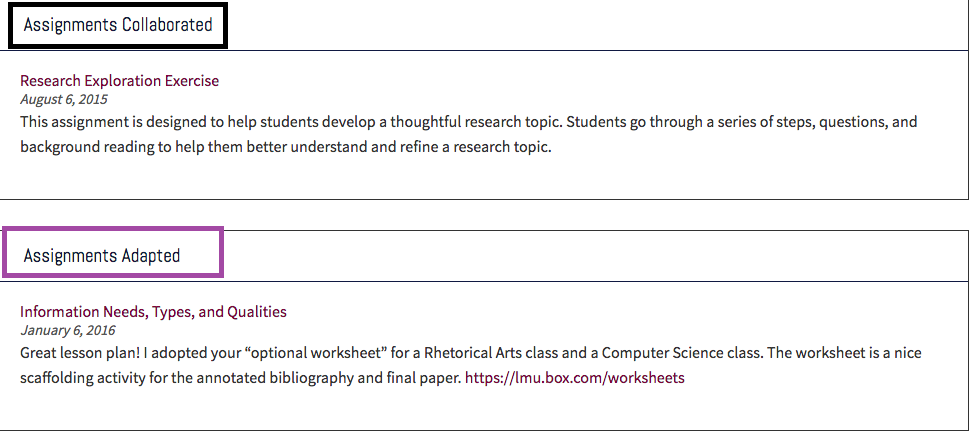 Best of all, each user profile page now has a new Contributor Stats section that lists the following for each assignment you contributed:
total page views
number of adapters
number of comments
number of downloads for each supplemental file
 This lets you track and demonstrate your impact as a contributor to the CORA site!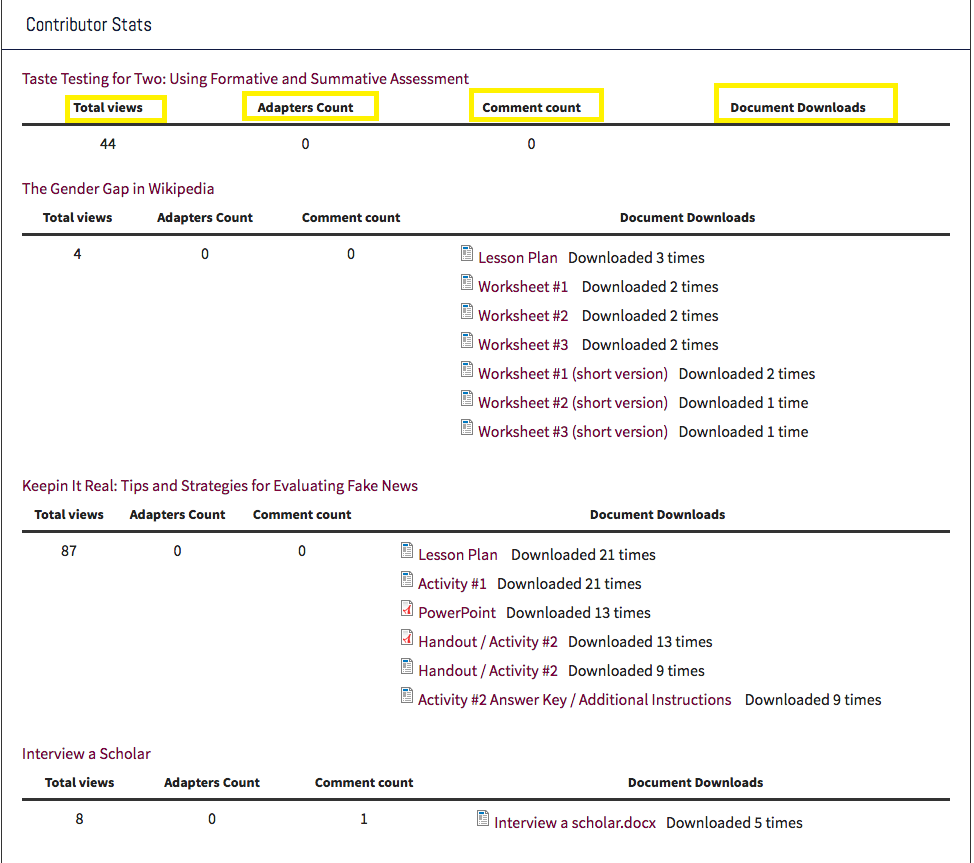 Finally, we added a reminder to users upon login to complete their user profile if key elements are missing. Profiles with more information will better facilitate a sense of community among CORA users.